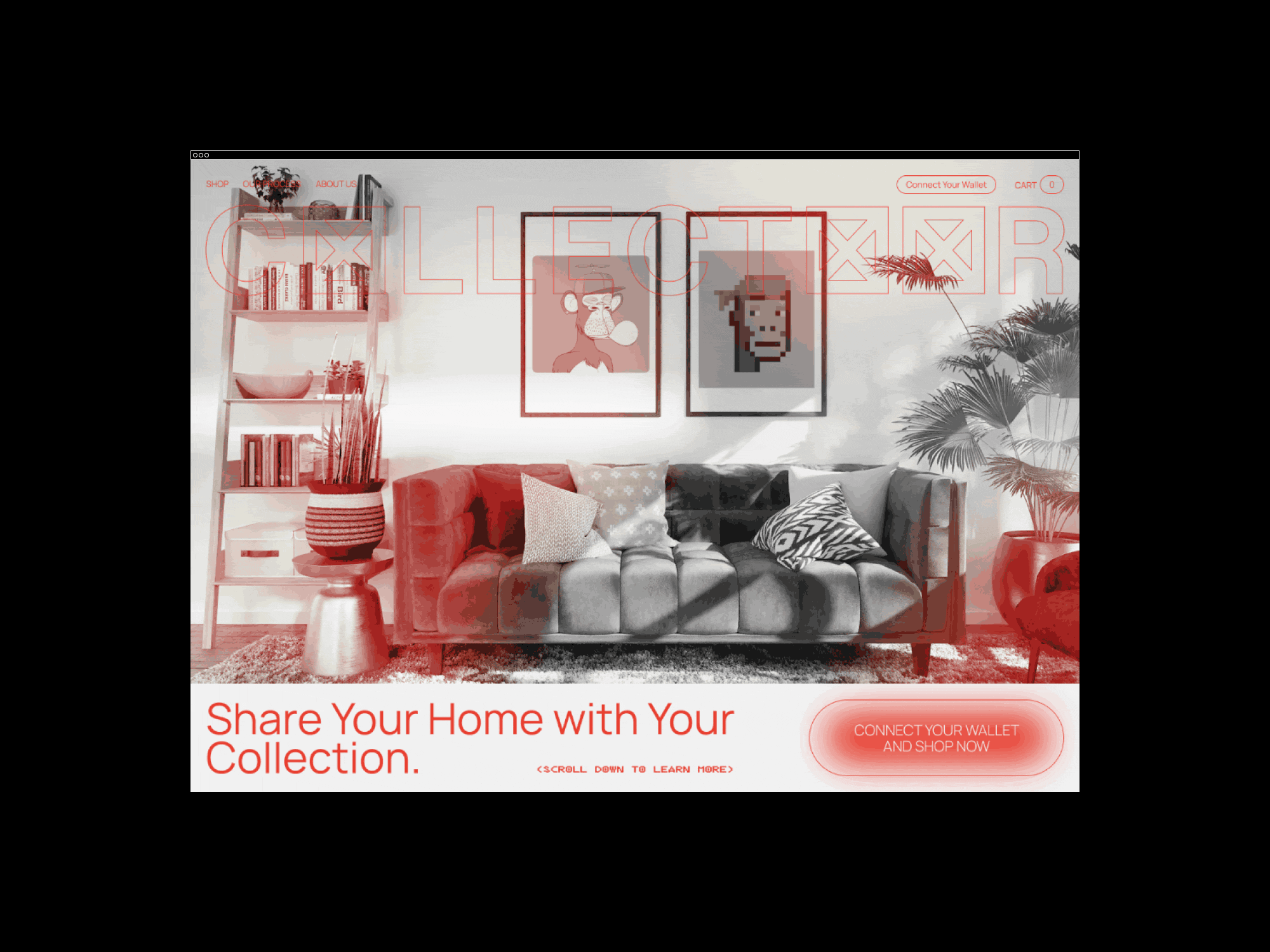 Collectoor is a premium service that takes your NFT collection and creates high-end giclee prints on archival card stock. These prints are then framed with minimal real wood frames and UV-blocking glass and come ready to hang right out of the box.

My role as a designer also involved creating a visual identity for Collectoor that would resonate with the target (crypto) audience. After conducting extensive market research and analyzing the competition, I developed a brand identity that was both unique for the market and visually appealing to grow with. This included creating a logo, selecting a color palette, and choosing typography that would convey the sophistication and elegance of the Collectoor brand.

Furthermore, I worked closely with the team at Collectoor to ensure that the website was user-friendly and easy to navigate. This involved creating wireframes and prototypes to test the user experience, and iterating on the design until it met the needs of both the client and the end user. It was important to strike a balance between showcasing the beauty and quality of the prints, while also providing a seamless online shopping experience.
---