Snake Oil Supplements
2018
B P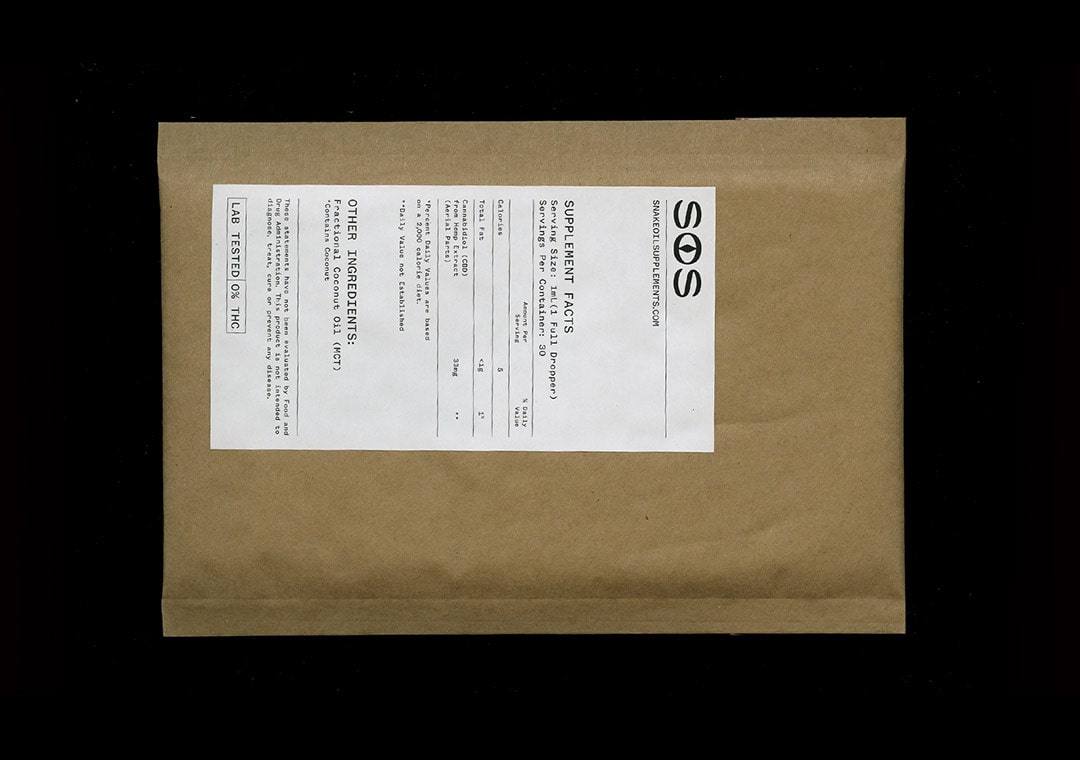 As the demand for CBD products continues to grow, consumers are becoming more interested in learning about the differences between various products. Snake Oil Supplements (S.O.S.) has entered the market with a unique approach to educating consumers about CBD products, all at an affordable price.

Our team was given the task of creating a brand name, developing a strategy, and crafting a visual identity that would effectively communicate the simplicity and ease of using CBD products. Through thorough research, we discovered that many of our competitors were using misleading messaging and selling products that were not effective, leaving consumers feeling disappointed and frustrated.

To combat this, we developed a simple identity system that allows consumers to easily navigate products that meet their specific needs. With our approach, consumers can feel confident in their purchase and trust that they are getting a high-quality product that is worth their investment. Additionally, we created a variety of educational materials to help consumers learn more about CBD and its many benefits.

---